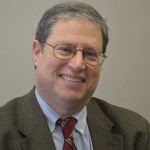 Mark Friedman, Director and President,
is a founding member of RTP Capital. Mark has held numerous senior level positions throughout his career, most recently serving as CEO of Cutting Edge Information, LLC (www.cuttingedgeinfo.com), a leader in providing Fair Market Value databases in the pharmaceutical industry. He also served as Chairman of its Board of Managers as he managed an equity transaction and then restructured the firm. Previously, Mark was a member of the senior management team and Vice President of Development for Affordable Care, Inc. Affordable Care is one of the largest dental support organizations in the country and is affiliated with more than 240 Affordable Dentures and Implants practices in 39 states. Before that, Mark was COO and Director of UAI Technology and its Phoenix-Hecht, University Conference Services and Alexander Business Suites divisions as well as past President of Mid-Jersey Realty, LLC. He was also president of Garden State Dental, LLC, a Dental Support Organization, and Group Dental Health Administrators, Inc., a dental insurance company, and President of Leonard Financial Planning Systems. Mark has been involved with many entrepreneurial businesses in senior operating roles, as an investor and as an adviser. His experience includes a wide variety of industries such as dentistry, financial services, retirement planning, healthcare and real estate. He has his bachelor's degree from the University of Rochester, his MBA from Duke University and also holds the Certified Financial Planner designation.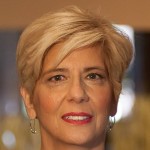 Elaine Bolle, Director and Past President,
is an active angel investor, board director and advisor leading domestic and global organizations from start-ups to $750M+ enterprises. She has built and successfully exited several early stage venture backed companies including Achex, a payment processor, sold to First Data Corp. She currently focuses on early stage entrepreneurial ventures serving on several boards including RTP Capital Associates, an angel investing network in North Carolina; the Angel Capital Association, the largest association for angel investors in North America; the Council for Entrepreneurial Development, a Triangle based ecosystem for entrepreneurs and investors; and Seal the Seasons a privately held local frozen food company She is an Entrepreneur in Residence at First Flight Venture Center one of the nation's largest high science incubators. She also serves on the Board of Directors for Dress for Success Triangle NC. Throughout her career she has held management roles in strategic marketing and brand management, business development and sales, e-commerce and internet applications, and fund-raising, mergers and acquisitions. Her industry expertise includes financial services, consumer goods and services, and internet end user applications and e-commerce. Ms. Bolle was the Senior Vice President and General Manager for Western Union, a global payment provider, leading the consumer payments businesses worldwide. She was a Vice President and Senior Director of Citicorp Global Payments and at Quaker Oats, she conceived, built and managed the new wholesome snack business "Quaker Chewy Granola Bars. Ms. Bolle has an MBA and a BA from the University of Michigan.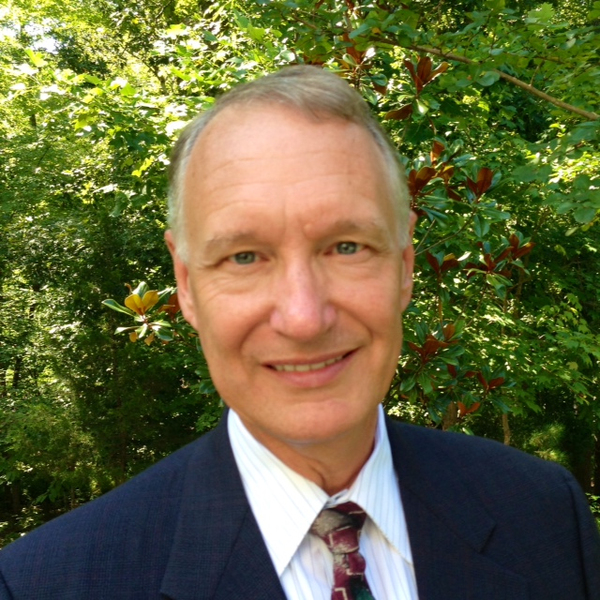 Ed Pettiss, Director, Vice President and Treasurer,
is an experienced senior executive, general manager, and board director, now providing executive development and strategy/operations guidance for early-stage start-ups, corporations, and university business programs. He is an Executive-in-Residence for the NC State Technology Entrepreneurship & Commercialization Program, Core Reviewer for the NC IDEA Seed Grant Program, mentor and venture intake reviewer for the Center for Entrepreneurial Development, and certified Executive & Leadership Coach with the UNC Kenan-Flagler Business School. He was President of a technology-based joint venture start-up, led marketing and communications for a major environmental services and construction company, and spent 20 years in multiple divisions of a large multi-national chemical/machinery manufacturer. He received his BA in Economics from Duke University and his MBA from the University of Virginia Darden School of Business.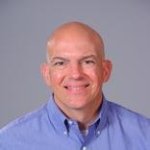 Hank Jones, Director, Secretary, and Co-Chair of Membership Committee,
has been a member of RTP Capital since 2013. He became Chairman of the Membership Committee in in 2014 and Secretary in 2015. Hank holds a BA from Trinity College in Hartford, CT and an MBA from Duke University. Hank began his career in book publishing and then owned and ran bookstores. During this time he developed a search engine for bookstores and libraries that led him into other entrepreneurial ventures, which ultimately led him to RTP Capital. He is currently the Founder and President of 21st Century Creations, which helps entrepreneurs develop new and innovative products. He volunteers his time helping organizations such as Appalachian Service Projects, Building Goodness Foundation and Opportunities International, where he is a governor.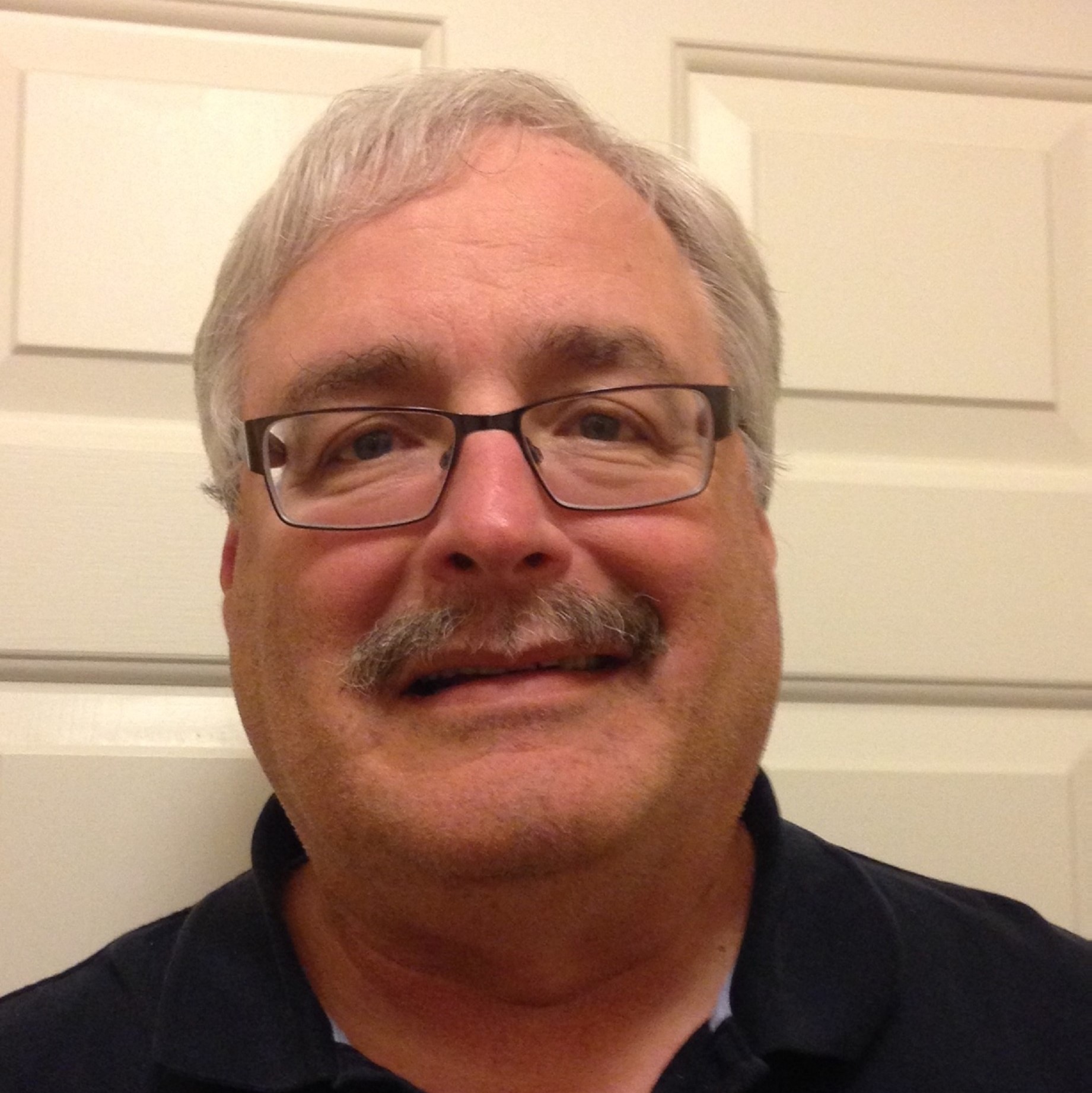 Howard Glicksman, Director and Chair of Screening Committee,
is a retired DuPont Research Fellow with 31 years experience in metal powders for electronic applications. Howard has expertise in the design, scale-up, manufacture and testing of Ag, Au, Pt, and Pd powders and their use in thick film pastes. Recent years were spent developing materials for solar cell. He is a certified black belt in Six Sigma project management. Dr. Glicksman has a B.S. from Carnegie-Mellon University and a Ph.D. from Purdue University. Howard is also a member of IMAF-RTP angel investment fund and the CED VMS program.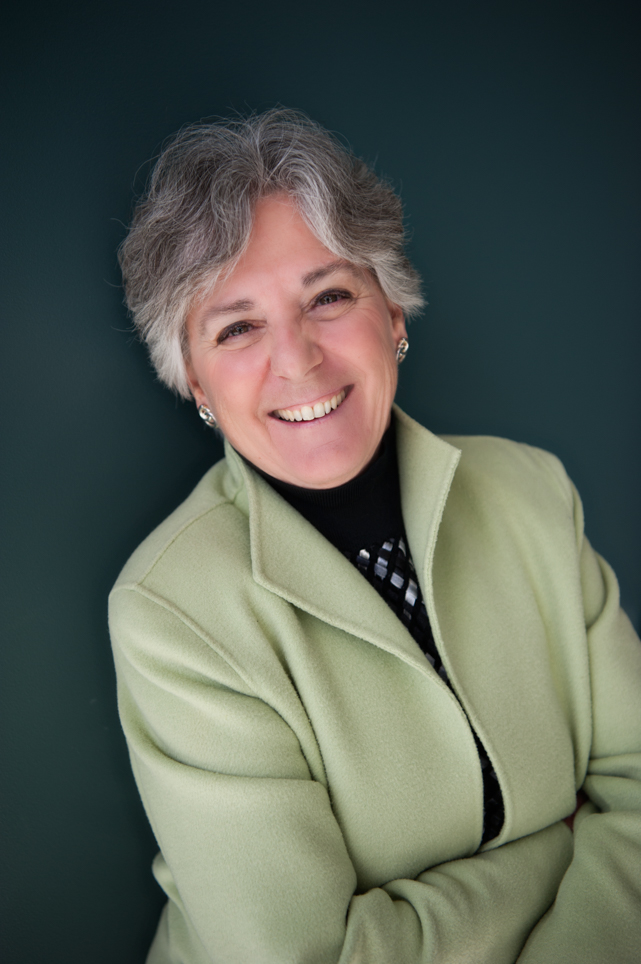 Mary U. Musacchia, Director,
is an active angel investor and Board Chair for First Flight Venture Center, Inc., North Carolina's oldest science-based technology incubator. She is an experienced senior executive, board director and attorney bringing more than 35 years of business and legal experience to strategic business, operational, marketing and IP needs of companies including SAS Institute, ACS (now Xerox) and GTE (now Verizon). For the last 10+ years Mary's efforts have been focused on emerging entrepreneurial science, technology and middle market companies. She is a speaker on topics related to corporate governance and board management. Board service has included: Whamtech, Inc.; Center for Board Evaluation, Inc. (CBE); Chair, Council for Entrepreneurial Development (CED); Leadership Triangle; Kenan Institute of Engineering, Technology and Science; North Carolina Virtual Public Schools. Mary is a recipient of the 2001 Triangle Business Journal Women in Business Award and NC Women's Forum 2013 Woman of Distinction.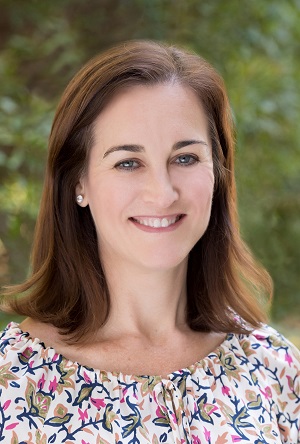 Jennifer Westerlund, Director,
is the owner of Westerlund Law PLLC and focuses her practice on corporate advisory and transactional work for middle-market established companies as well as startups, both nationally and internationally, in a variety of industries and sectors.  She is admitted to practice in New York, Florida and North Carolina.  Jennifer's passion is teaming up with her clients as early as whiteboarding sessions for new business concepts through achievement of critical growth milestones including raising capital, negotiating strategic partnerships and making acquisitions.  Before opening her own practice Jennifer practiced with a local firm in the Triangle.  Prior to relocating to Raleigh in 2013, Jennifer was a shareholder at Greenberg Traurig in Fort Lauderdale and practiced at Sidley and Austin in London.  Alongside her legal career, Jennifer co-founded and operated a medical device distribution company and a licensed sports products distribution company that sold products to Sam's Clubs throughout the United States.  Jennifer served as a White House Intern to President Bill Clinton and attended American University Washington College of Law, Boston University and La Sorbonne.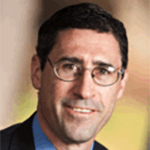 Sam C. Tetlow, MBA, Director,
is CEO of Grant Engine, President & Chairman of PrimeNeuro.  Grant Engine has a proven model of delivering funding to leading life science companies through the NIH SBIR program as well as DARPA, BARDA and other DoD sources.  Sam has successful experience as an entrepreneur and investor in life sciences companies such as EpiCypher (named best University Startup of 2016 by U.S. Congress), ILS Genomics, Immunologix, Gentris Corporation, and Tranzyme Pharma among others.  As a leader within companies Sam has a functional focus on product development, sales, finance and corporate development.  In addition to being on the Board at RTP Capital and on the Screening Committee at Carolina Angel Network, Sam continues to build on his venture capital experience by investing into compelling companies as an Angel.  Sam seeks results and has a proven track record.   Sam has generated a 5.8x return on invested capital, with 76% cash realization in his last 21 years of investing.  Sam holds a MBA from UNC Kenan-Flagler Business School (Beta Gamma Sigma, 2003) and a B.S. in Aerospace Engineering from Worcester Polytechnic Institute (Honors, 1993).  He is a former triathlete and an avid proponent of doing good while doing well.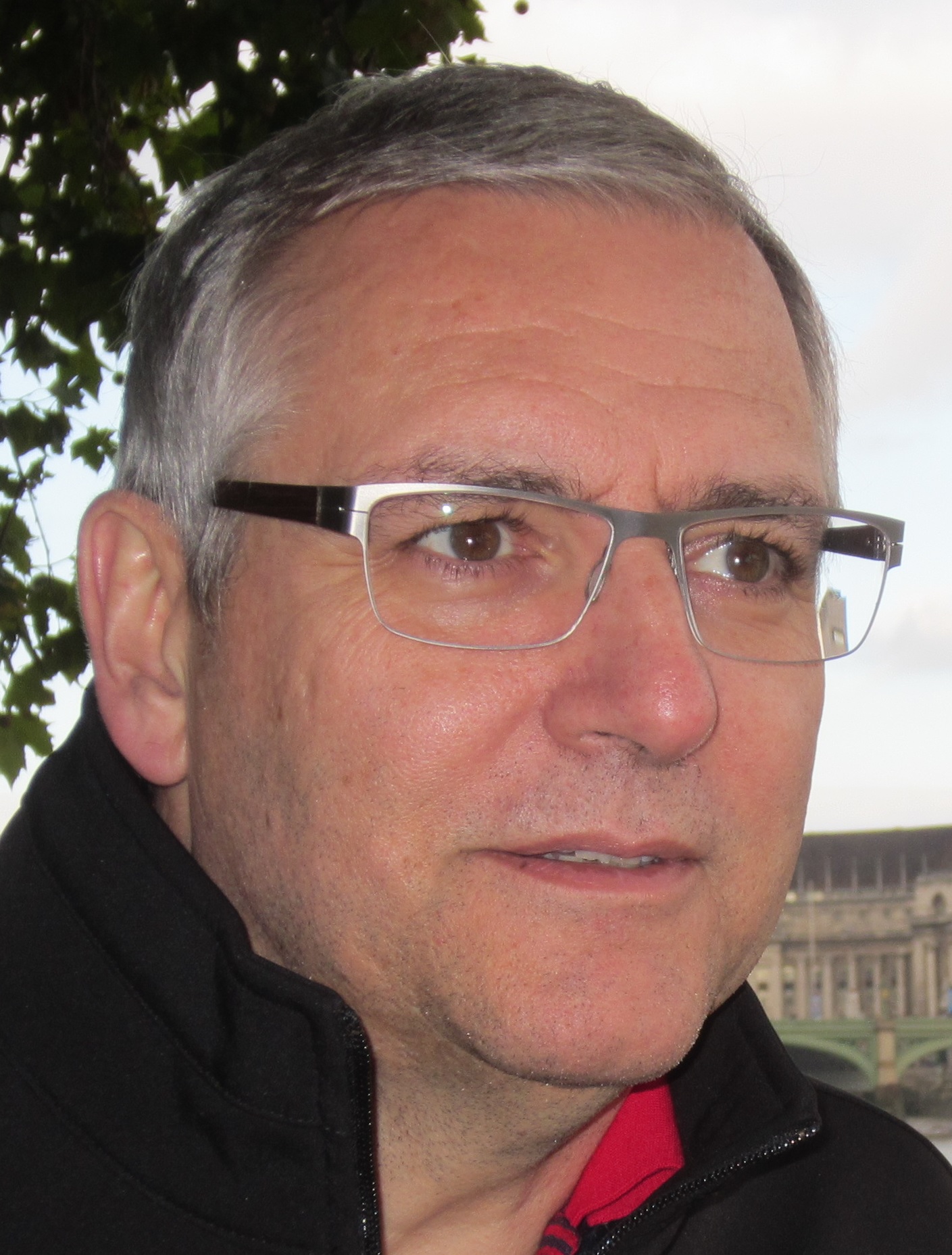 Peter Schaefer, Director,
is founder and CEO of VCA-Plus – a start-up company developing cloud-based solutions for data management and pharmacokinetics analysis and reporting for clinical trials based on the CDISC standards. As a volunteer, Peter is actively involved in the CDISC and PhUSE community. Previously, he worked as Director of Product Management at Certara – a company that provides software products and consulting services to the biotech and pharma industry. Earlier in his career, Peter worked in software development as programmer and manager for very different industries ranging from automotive to military and aerospace, including the pharmaceutical industry. During his time as VP & COO of Daimler-Benz in Silicon Valley, he worked with DaimlerChrysler Venture and the local venture capital and business angel community to identify and evaluate strategic investment opportunities for DC Venture. Peter is a member of RTP Capital since 2015 and he is specifically interested in due diligence because he believes that combining business experience and technology knowledge is a critical key to success as an investor. Peter holds a Master's degree in Mathematics and Computer Science and a Ph.D. in Engineering from German Universities.
David Gardner, Ex-Officio Board Member,
is a serial entrepreneur, adviser and very early stage investor with over twenty-five years of experience in creating and building software technology companies. He has been the founder or co-founder of multiple successful companies in the Triangle including ProviderLink, Report2Web, DBBasics, OnSphere and PeopleClick which was purchased for $100 million. His start-ups have raised over $75 million in venture capital. He has demonstrated a record for consistency across multiple industries and markets with seven successful exits in a row. He currently has over $7 million personally invested in North Carolina early stage companies. Mr. Gardner holds degrees in Music and Philosophy with a post graduate concentration in dead languages.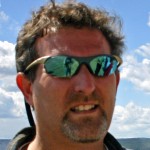 Andrew Schwab, Ex-Officio Board Member,
is a successful entrepreneur with over 20 years experience building technology based start-up companies. He has been an impactful mentor and advisor to over 30 companies throughout his career and he has been involved on multiple boards and committees designed to vet technology and executive teams. He has led two local companies featured in the Triangle Fast 50. Currently, Mr. Schwab is the President of the First Flight Venture Center, a technology incubator located in RTP. He received his BS in electrical engineering from Duke University and his MS and PhD in electrical engineering from the University of Virginia.